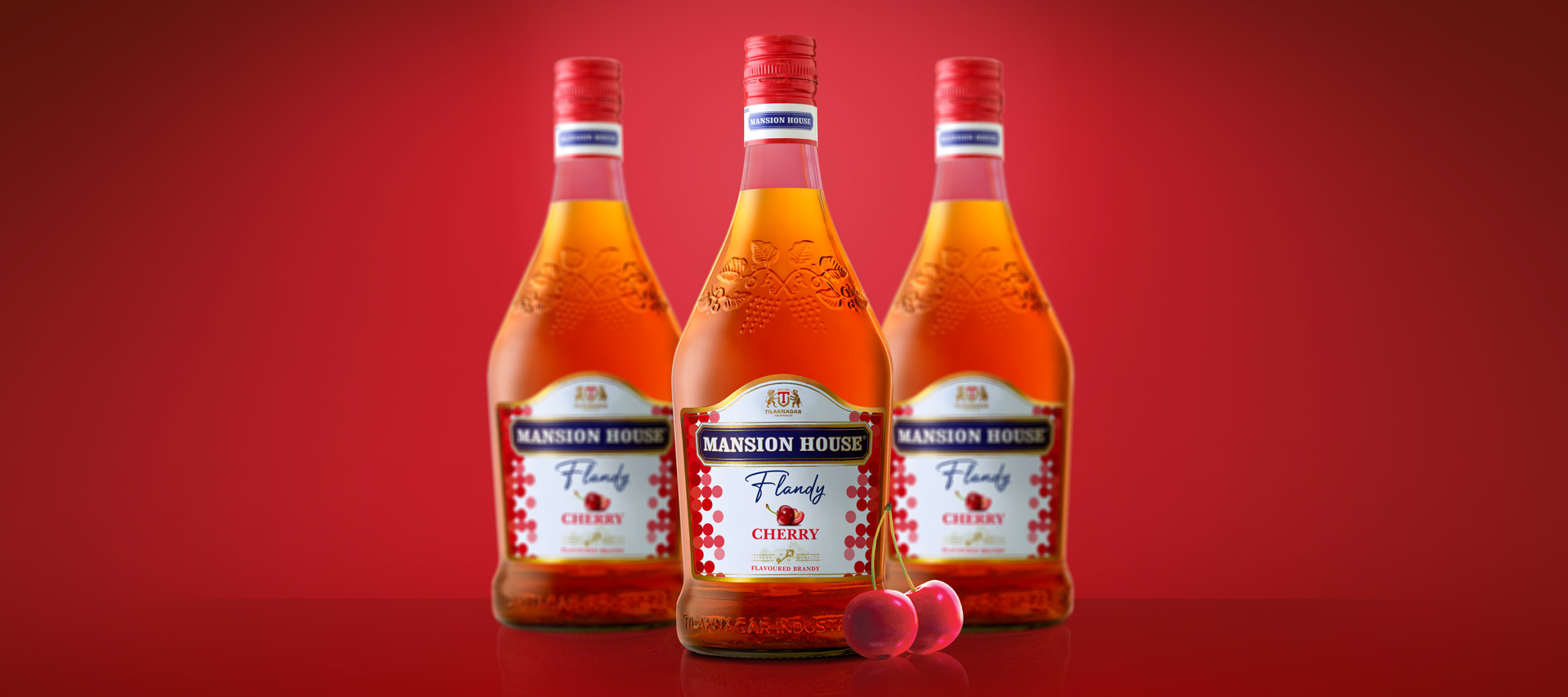 Classic and contemporary
Mansion House Cherry Flandy
India's best-selling Premium Brandy fused with a decadent cherry flavour. Made with the same finesse as the original Mansion House French Brandy, our cherry profile is a fresh take on our signature blend. Using the original processes that involve fine grape spirits being coal-fired in French pot stills, our blend curators have now infused the flavours of Cherry to craft a blend that is the perfect bridge between classic and contemporary.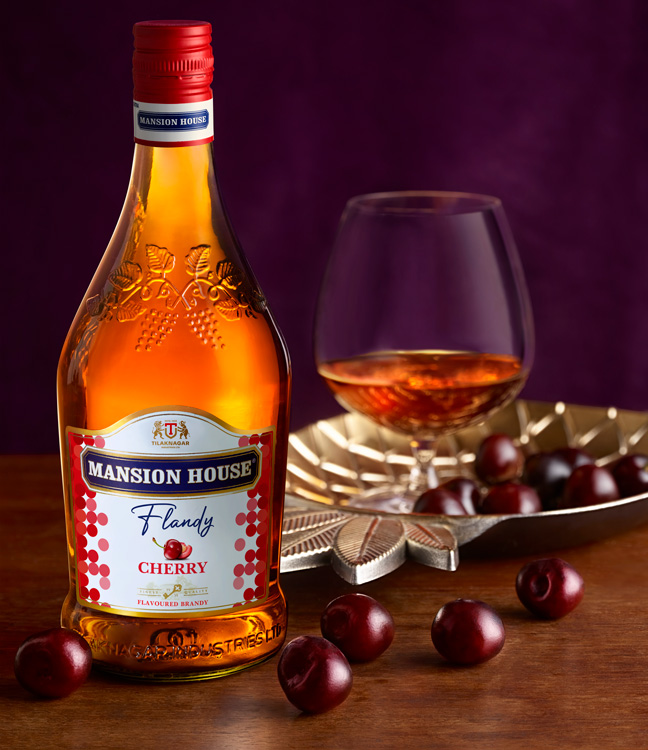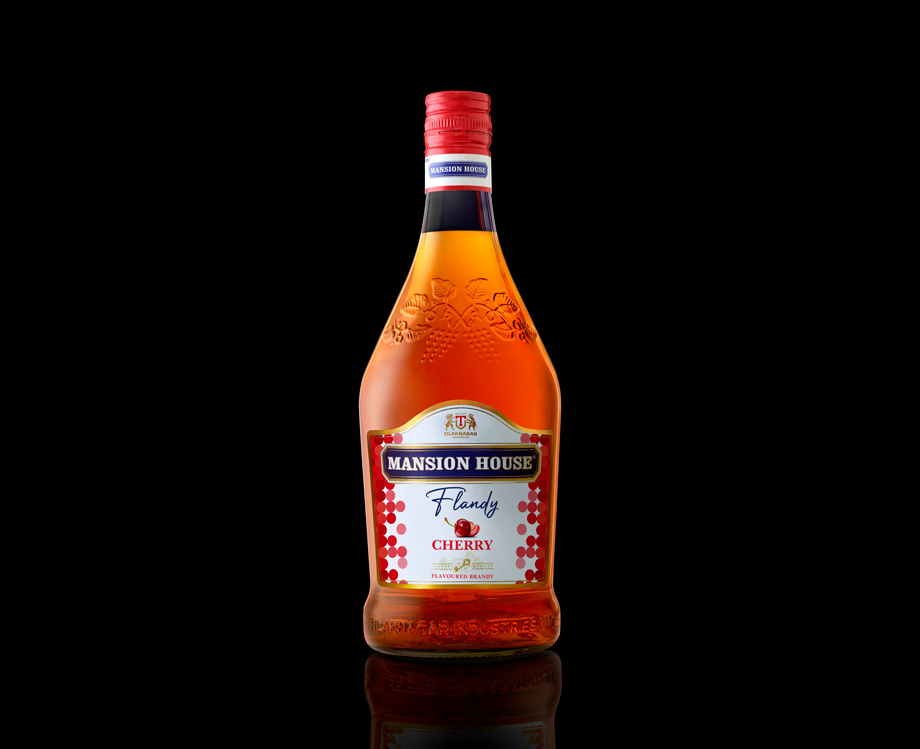 Decadently fruity
The Mansion House Cherry Blend
The core Mansion House blend, which is made from the finest grapes brandies at our Shrirampur distillery, remains the hero of this blend. By adding an infusion of cherry to this pleasant brandy, we bring a sweet, fruity flavour to the palate to make a rich mouthful. With its golden red body, this brandy reminds of bright red cherries and golden sunsets – a perfect recipe for cocktail hour.
Aroma
Ethereally sweet with a tinge of tartness
Flavour
Rich mouthful with sweet cherry flavours
Finish
Pleasant, persistent aftertaste with a fruity finish
Lift your spirits
Signature Cocktails
Craft bar style cocktails right from the comfort of your home. Whether it's a boozy brunch or a classy cocktail evening, we have a recipe to lift every spirit!
Explore Now
Mansion House Cherry Flandy