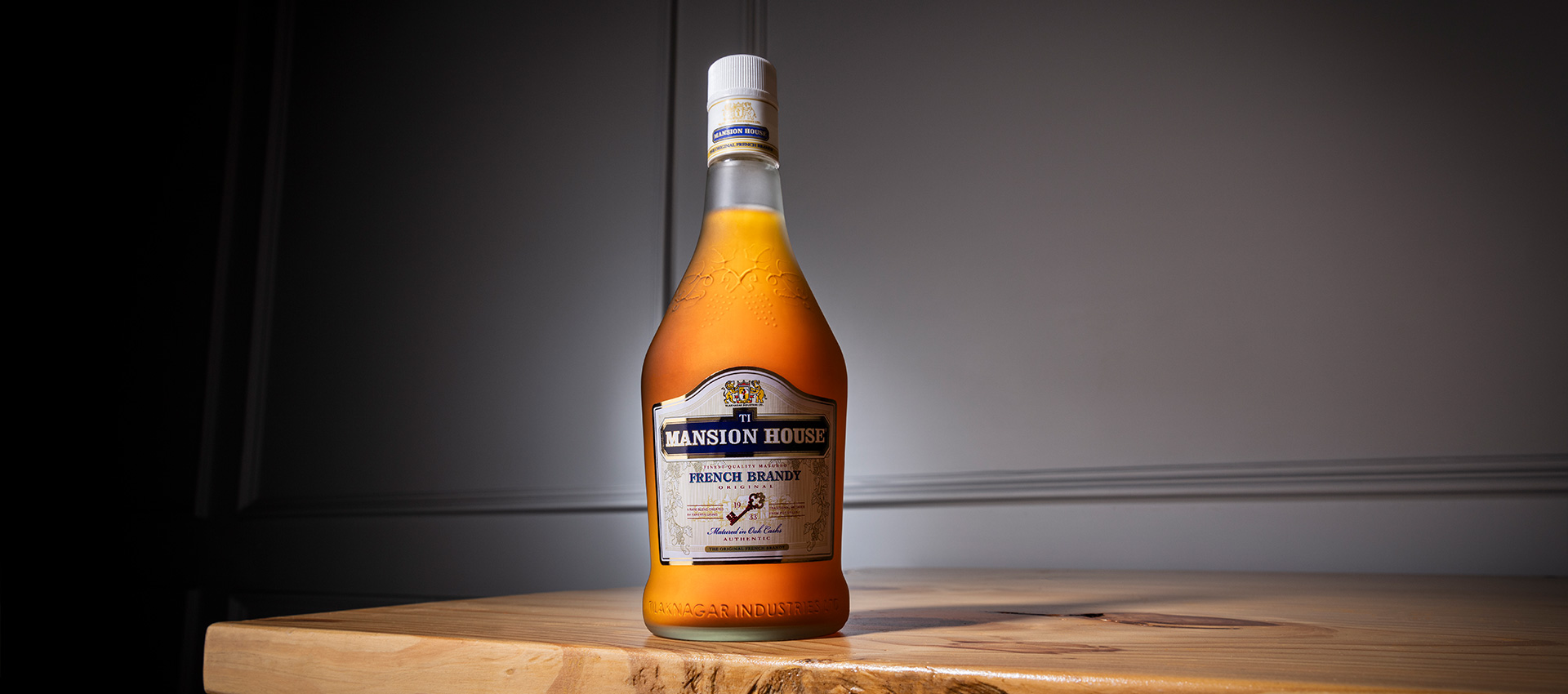 India's best selling Premium Brandy
Mansion House French Brandy
An exquisite brandy that is crafted with the distinguished French aplomb. Our expert blend curators are the secret keepers of the original processes that involve the finest grape spirits being directly coal fired in imported French pot stills. A rare blend that is robustly matured, Mansion House Brandy is the best of French styled liquors and can stand the test of time.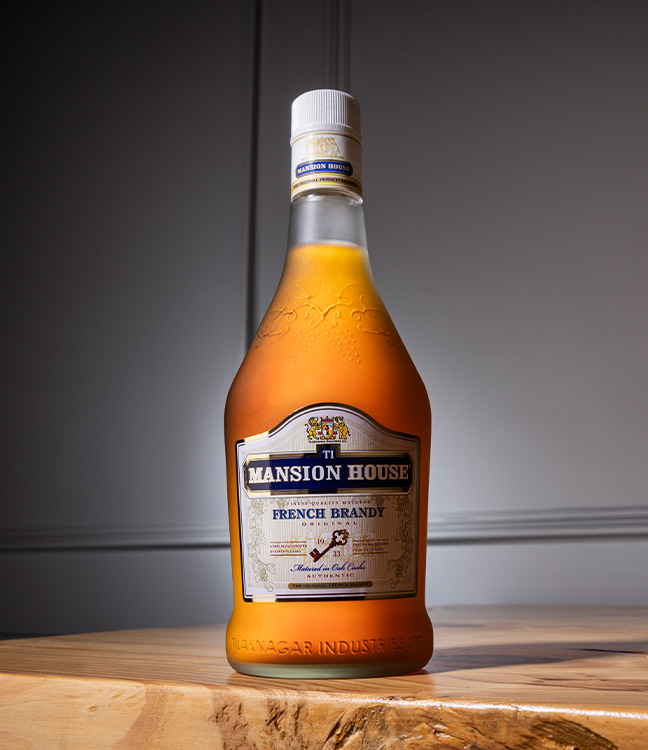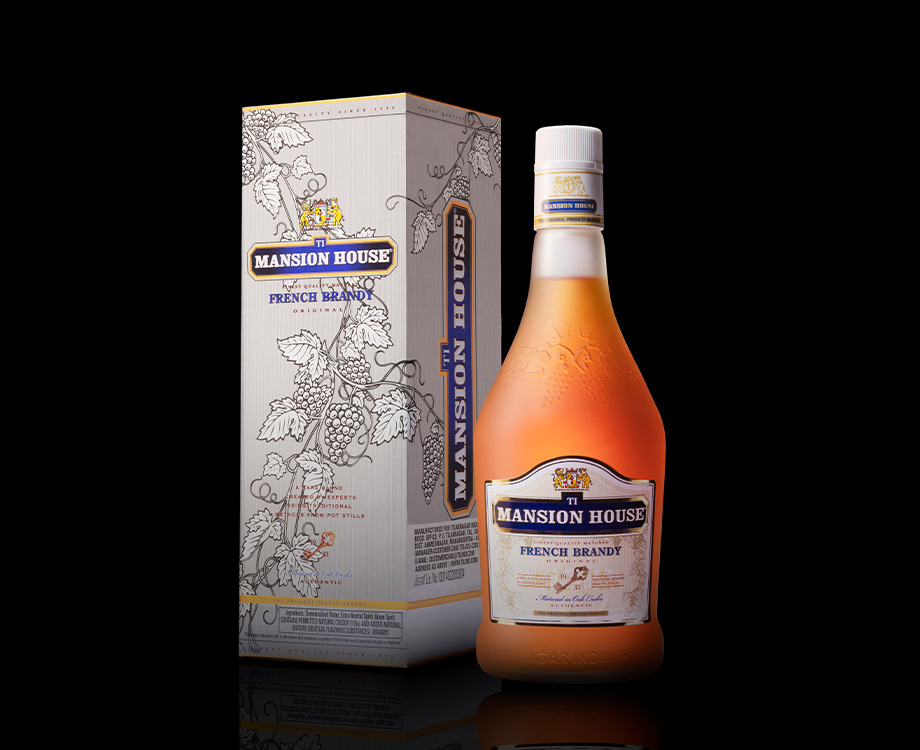 Refined and distinguished
The Mansion House Blend
This unique blend is made from the finest grape brandies – of which the core brandy concentrate is zealously guarded and distilled at our Shrirampur distillery. The tasting notes of the blend are smooth, lusciously light with an inkling of pleasant smokiness. Having a bright golden tint, the brandy possesses a complex, refined aroma.
Aroma
A complex, rich aroma that has a subtle mustiness
Flavor
Pleasantly smoky with and an oaken feel
Finish
Smooth on the palate with a well-rounded flavor profile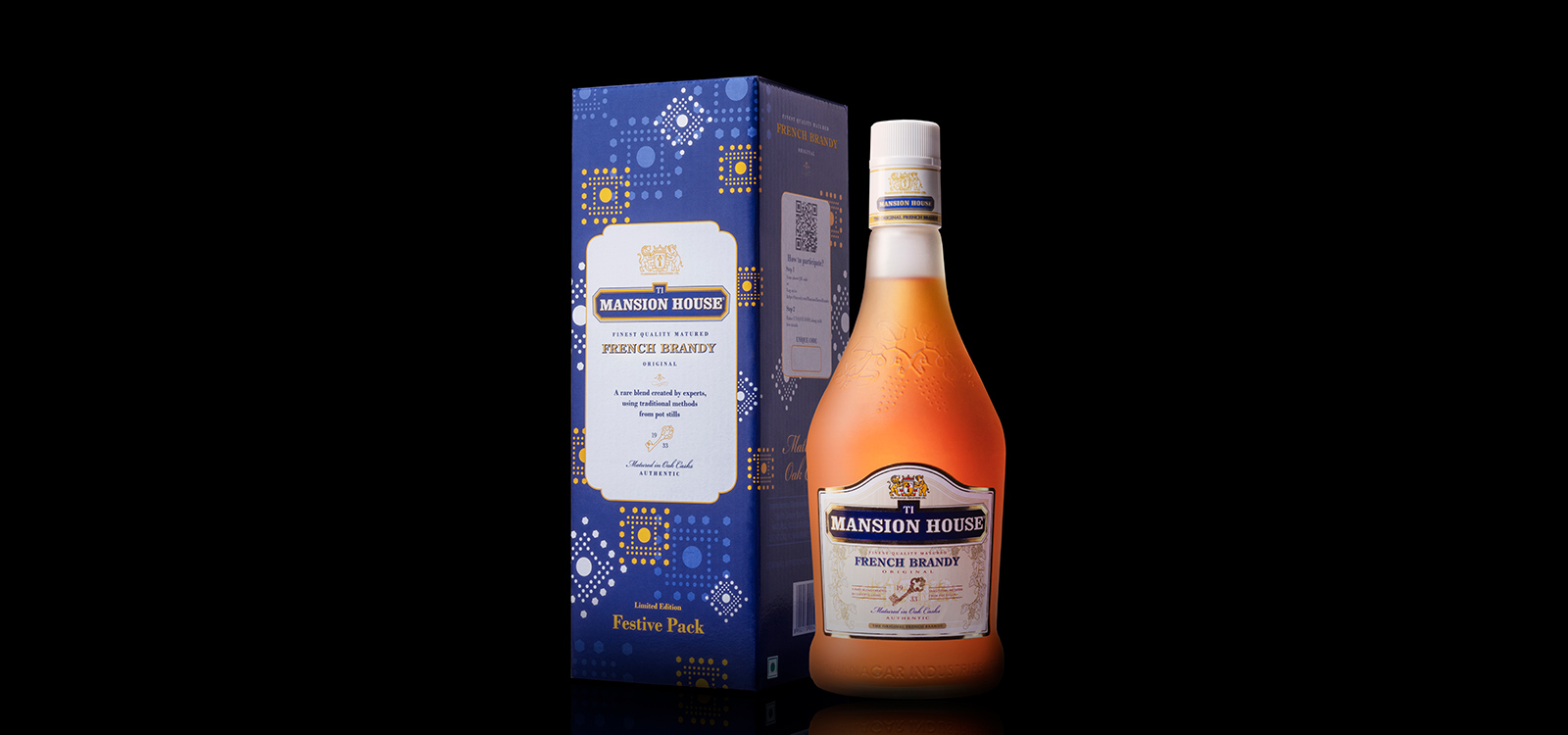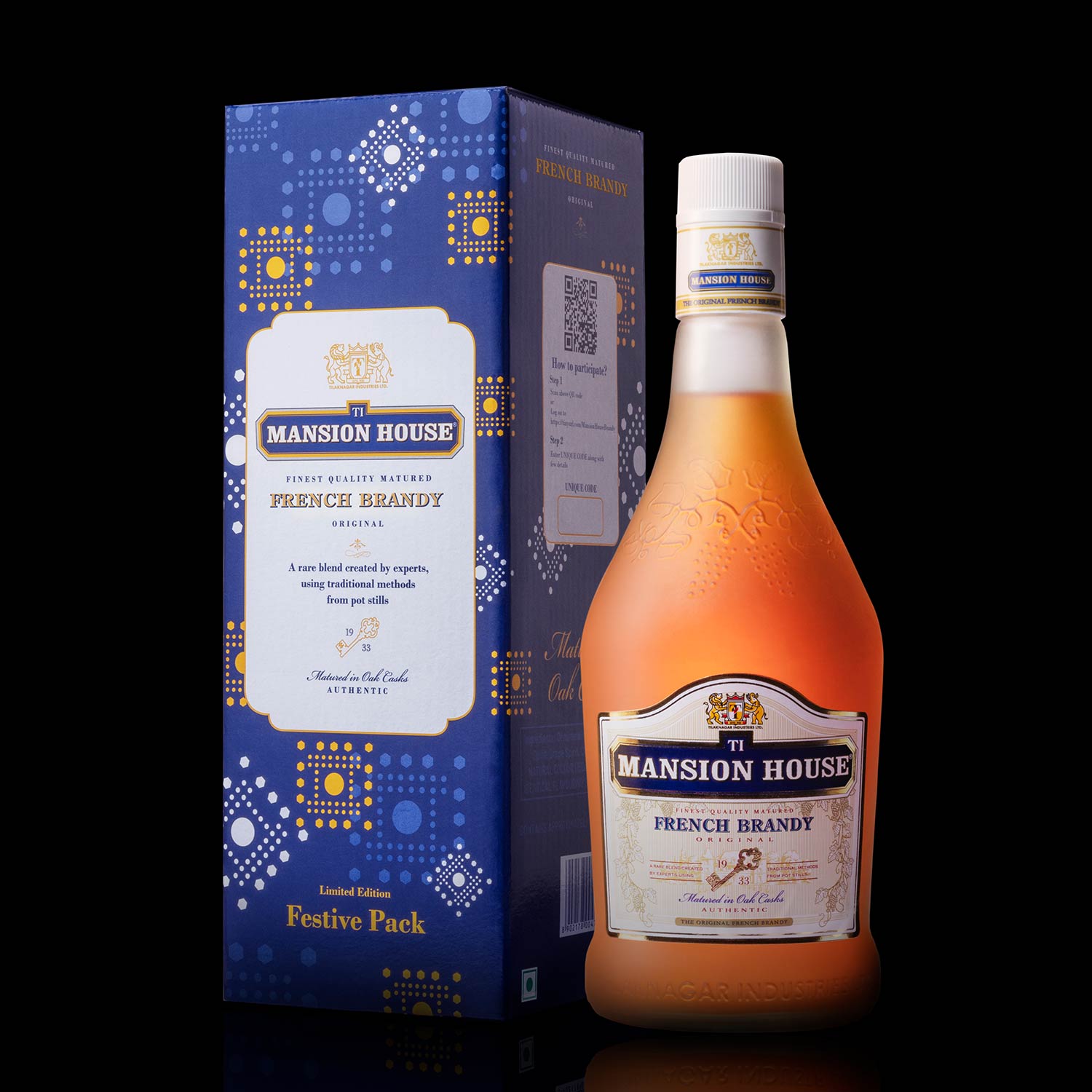 Lift your spirits
Signature Cocktails
Craft bar style cocktails right from the comfort of your home. Whether it's a boozy brunch or a classy cocktail evening, we have a recipe to lift every spirit!
More Cocktails
Mansion House French Brandy