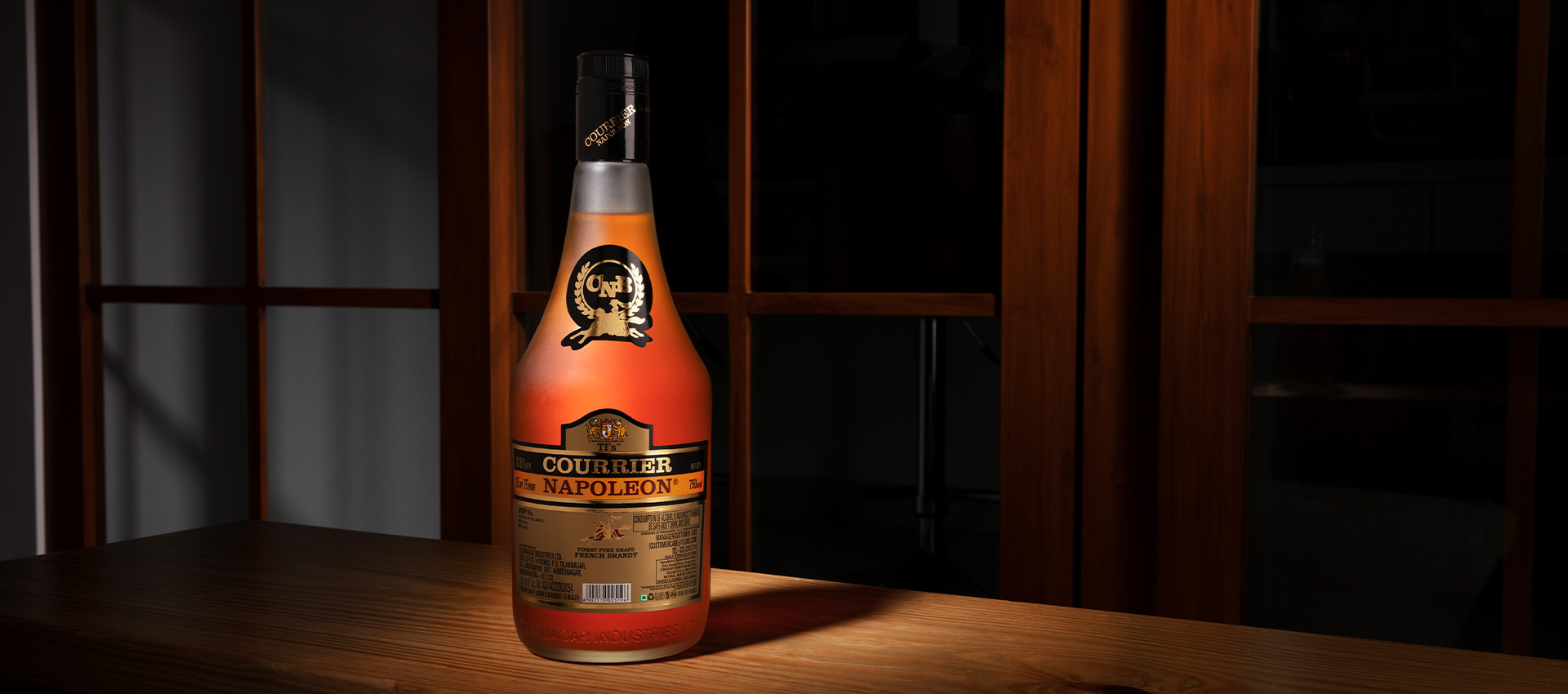 An everyday brandy
Courrier Napoleon Finest Pure Grape French Brandy
Coming from the Courrier Napoleon family, this brandy follows the same careful production processes. Starting with the hand picking of grapes from the finest vineyards to the double-distilling process in French copper pot stills and then the maturing of brandy in toasted French oak barrels – Courrier Napoleon follows the highest standards of brandy making.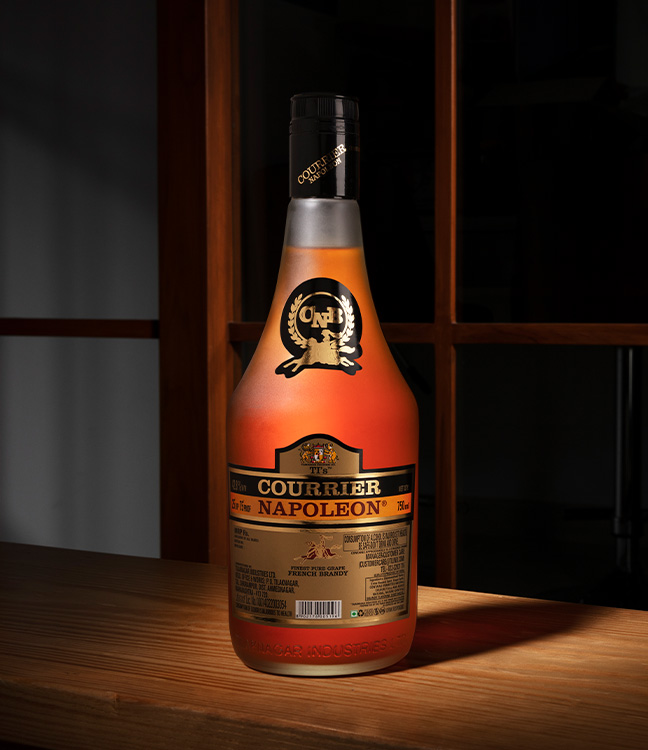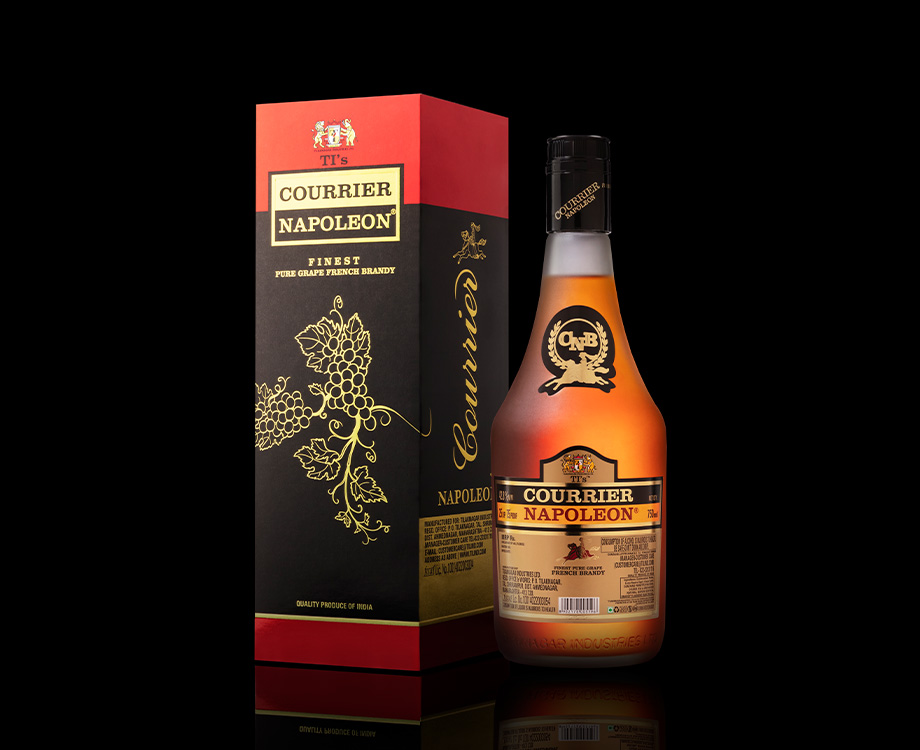 Subtle fruity flavors
Courrier Napoleon French Grape Blend
A beautifully distilled brandy which is made from the finest grape spirits. Possessing a toasty wood flavor that intertwined with notes of vanilla, grape and a subtle fruitiness. With a smooth, light golden body and a gentle aroma of honey, this brandy is enjoyed by all palates.
Aroma
Pleasantly fruity with a gentle aroma of honey
Flavor
Toasted woody flavor intertwined with notes of vanilla
Finish
A fruity sweetness spiked with grape undertones
Courrier Napoleon Finest Pure Grape French Brandy