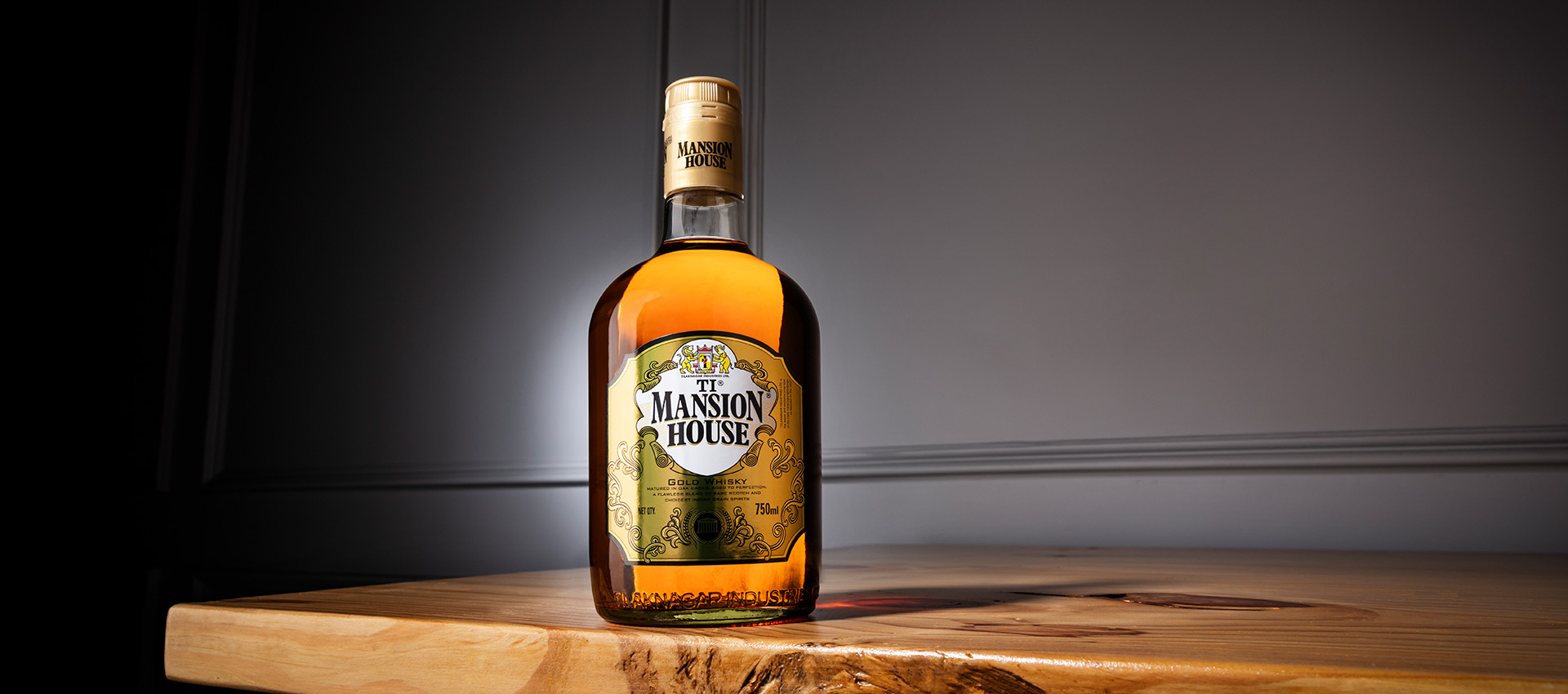 A flawless blend
Mansion House Gold Whisky
Nothing short of perfection. This blend is a flawless balance of rare malts and handpicked Indian grains. Favorite of connoisseurs and amateurs alike, this fine whisky is matured in aged oak casks to give it a deep rich flavor with scintillating aromatic notes.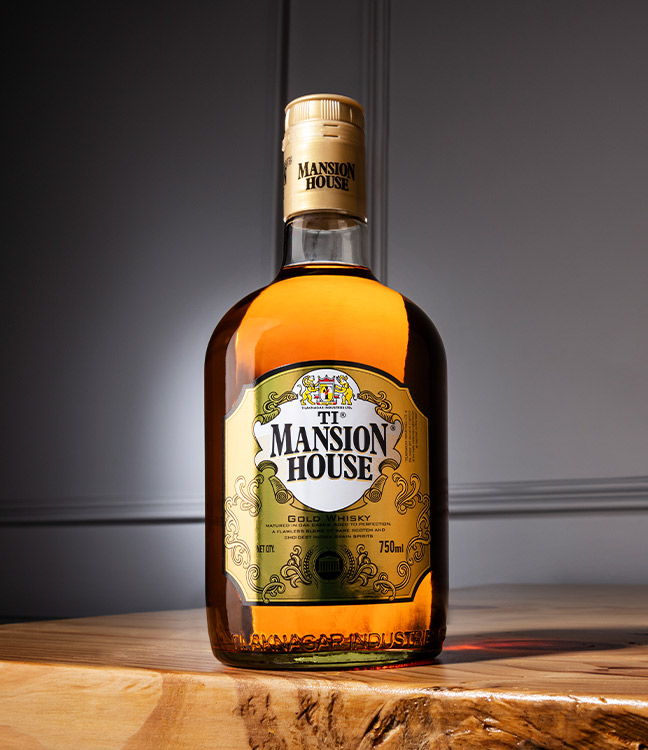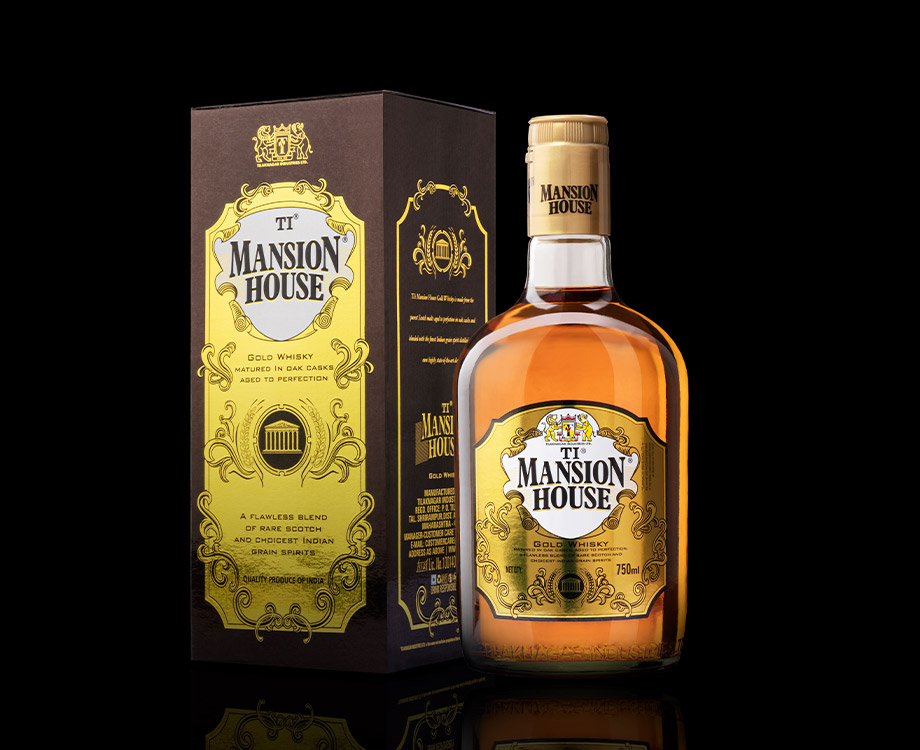 Distinctly oaken
The Mansion House Whisky Blend
A full-bodied whisky that boasts of textured, oaken flavors. The golden blend is light yet delivers a rich palate that has hints of malts, a subtle fruitiness and a delicate smokiness. This superior blend reveals a distinct taste in every mouthful.
Aroma
Enlivening with notes of malt and smoke
Flavor
Textured oaken flavors with a subtle fruitiness
Finish
Rich palate, a smokey and fruity mouthful
Mansion House Gold Whisky