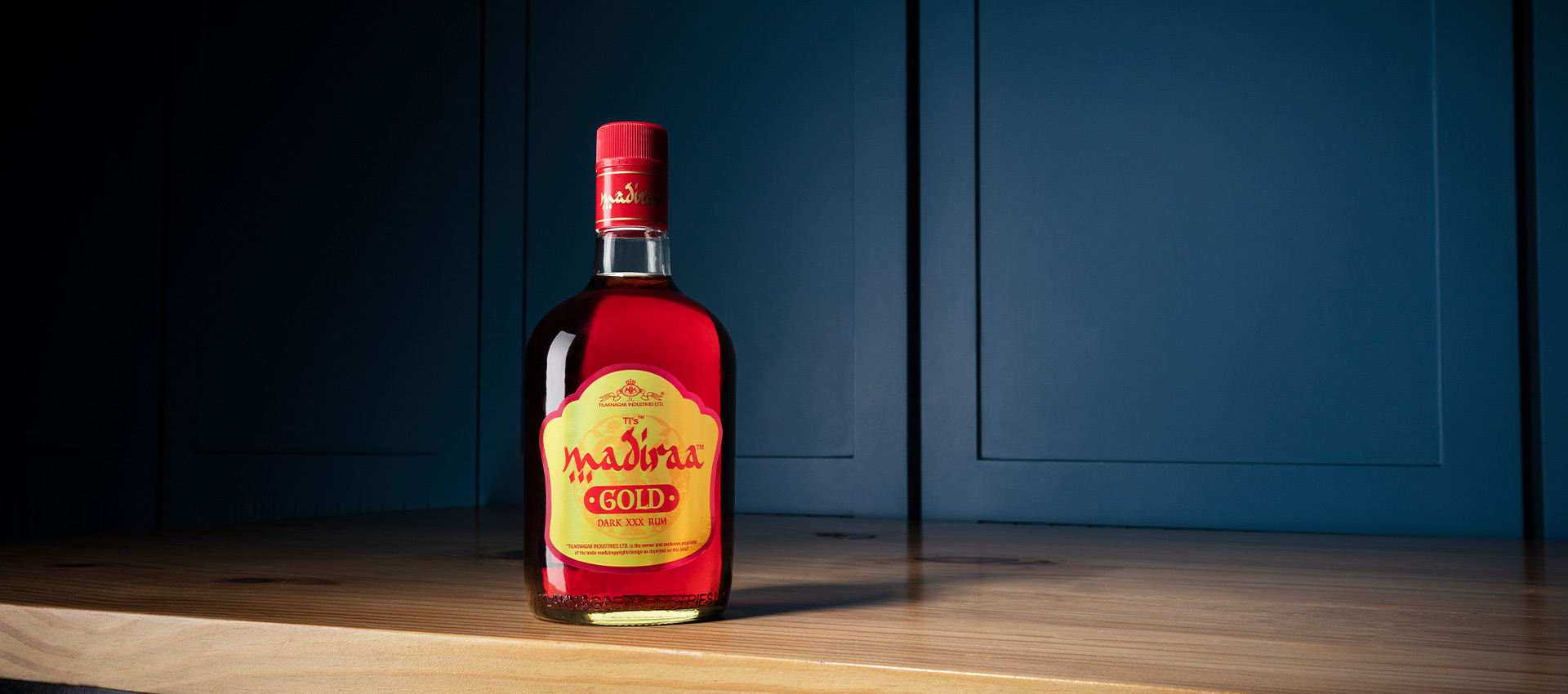 Pulsating with life
Madiraa Gold Dark XXX Rum
Madiraa is a moniker derived from two entirely different roots: One, that it is a region of intoxicating history in Portugal, "Madeira", where the famous Madeira wine comes from. Two, the root word, "Madira", is a namesake borrowed from Sanskrit. Tilaknagar Industries Ltd. brings you the Madiraa Rum for an instant flight with great taste.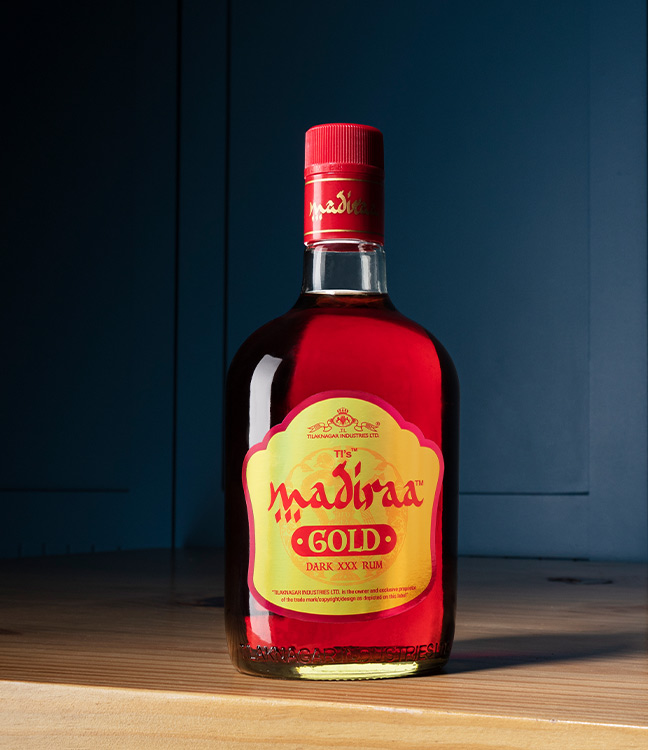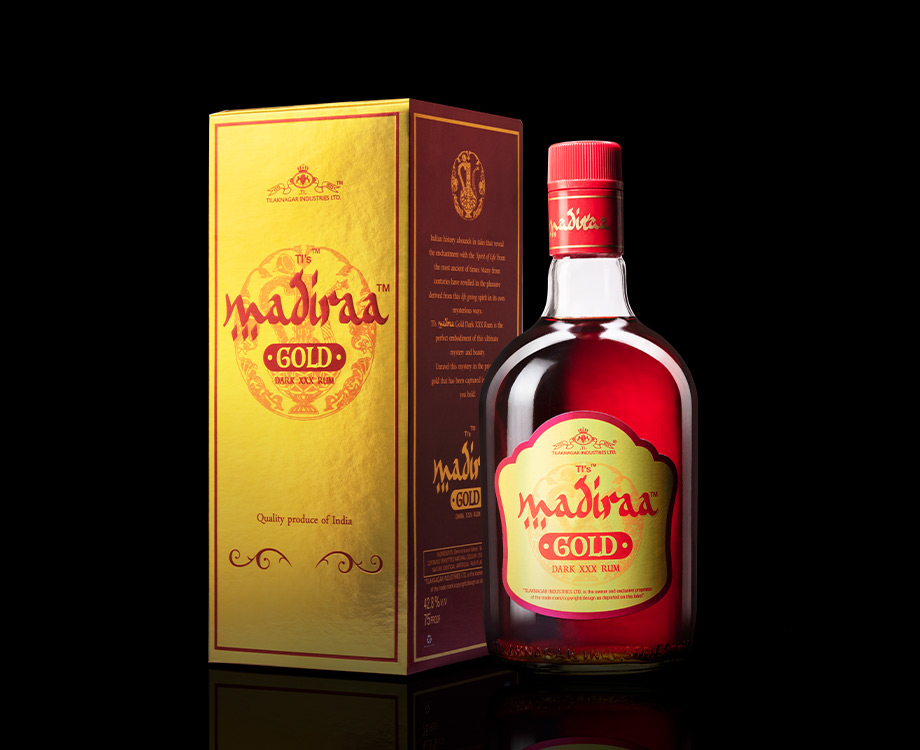 Sweet punches of flavor
The Madiraa Rum Blend
Crafted from an intense blend of first generation sugarcane juice, the rum has an exquisite note of sweetness. Distilled and matured to perfection, the sugarcane juice has a toasty, caramel flavor profile. Pulsating with life, this rum packs a punch of flavor.
Aroma
Intense earthy aroma
Flavor
Warm and unbounded
Finish
A smooth palate with a strong finish
Madiraa Gold Dark XXX Rum