Scan QR Code
For Recipe
The classic brandy highball has made its place in cocktail history with its simple enough recipe and a superbly refreshing flavor. Highball is a combination of two words – high which means tall, and ball which is a slang for the word glass, hence indicating that the drink is to be typically served in a tall glass.
There is another tale which is associated with the highball cocktail – in the 19th century, railroads used a raised metal ball (a high ball) as a green signal for the trains. One thing led to another, and this became associated with a cocktail that could be speedily consumed. However, with our Mansion House French Brandy, we suggest that you savour it and relish the cocktail over a lazy afternoon or to unwind after a long day.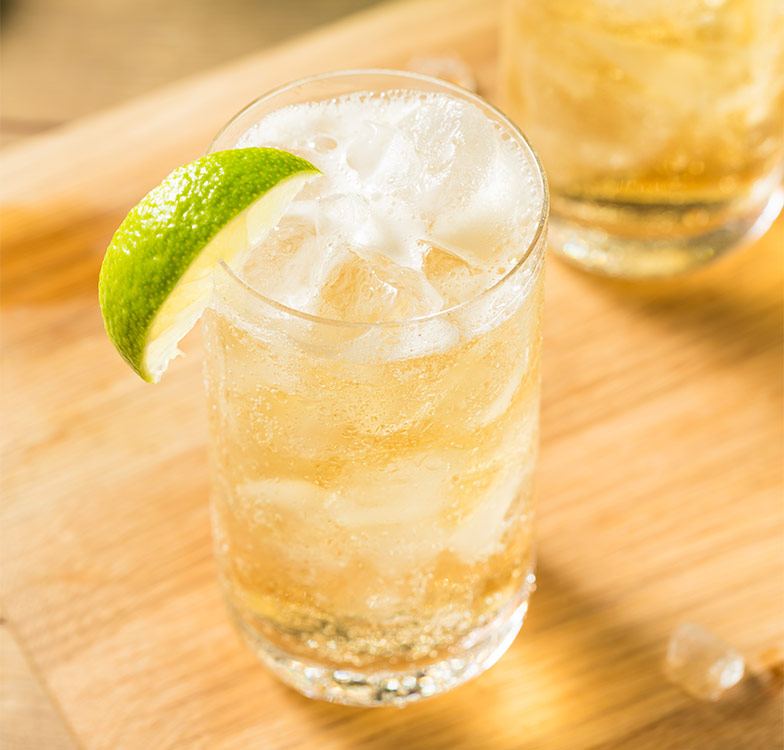 Adjust as per taste
Cocktail ingredients
30ml Mansion House French Brandy

60ml soda water or dry ginger ale

Dash of Angostura bitters

Thin piece of lemon strip
Call the shots
Bartenders guide
Step 1
Build
Splash bitters into a highball glass, roll it around the glass and shake out the excess.
Step 2
Chill
Drop in the ice until the very top of the glass
Step 3
Pour
Add in the brandy and top it up with the ginger ale (or soda).
Step 4
Twist
Knot the lemon peel, drop it into the glass and serve.
Step 1
Chill
Put your cocktail glass in the freezer and let it chill.
Step 2
Shake
Fill a cocktail shaker with ice and add all the ingredients. Shake vigorously until cold.
Step 3
Strain
Strain into the chilled cocktail glass.
Step 4
Garnish
Add the lime peel as a garnish and serve.
Lift your spirits
Signature cocktails
Craft bar style cocktails right from the comfort of your home. Whether it's a boozy brunch or a classy cocktail evening, we have a recipe to lift every spirit!
More Cocktails